Surf Travel Reports
Car Rental in Aguadilla Puerto Rico
Car Rental Information for Aguadilla PR
Surfers and non-surfers alike will likely need to rent a car once they reach Aguadilla, Puerto Rico.  There just isn't a lot of public transportation and Uber is probably too expensive to take all the time.  Plus, unless you're staying right on the beach, you'll definitely need a car to get to the many surf spots, snorkeling locations, and other tourist attractions.
What car rental options are in Aguadilla Airport?
There are many options to rent a car at the Aguadilla Airport.  In order to make your trip as smooth as possible I highly recommend booking a car beforehand.  This way you'll have everything set to go as soon as you arrive.
My personal favorite site to search and book rental cars is Discover Cars.  They have an easier website to navigate than most trip sites, and their prices are excellent.
My Pick
Discover Cars
Discover Cars features amazing prices, an extremely easy to use website, and a great experience from end to end. This is our top travel pick for car rentals.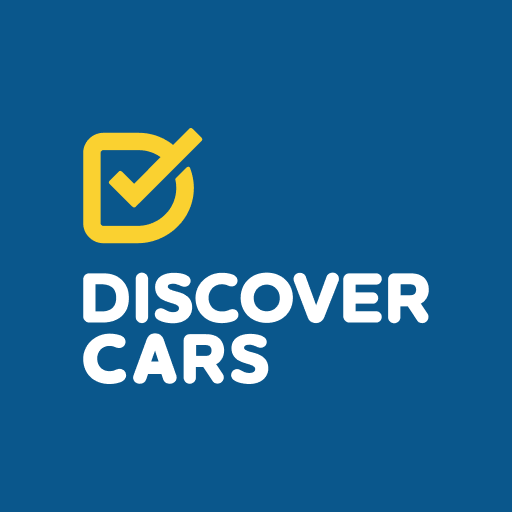 Click here to check out Discover Cars
Or check out the prices easily with this widget:
What do you need to rent a car in Aguadilla?
A US citizen can generally rent a car in Puerto Rico without any additional documents, as Puerto Rico is a US territory and operates under US laws and regulations. In fact, most of the major car rental companies operate in Puerto Rico, and renting a car is pretty much a necessity to get around and explore the island.
However, it is important to note that there may be some specific requirements or restrictions that apply when renting a car in Aguadilla. For example, you may need to provide a valid driver's license and a credit card in your name to rent a car. It's always a good idea to check with the car rental company in advance to make sure you have all the necessary documentation and to understand their specific policies and procedures.
Age requirements with most rental car companies is between 25 and 30 years old and may vary between companies.
What to expect from driving in Puerto Rico
Puerto Rico is a bit more casual when it comes to driving vs the United States.  That isn't to say there aren't strict driving laws you need to abide by, but you might find that other drivers like to bend the rules.  Because of this, it's important to keep your wits about you.  I have found that driving in PR is relatively easy once you get used to the narrower roads and general flow of traffic.
Watch out for iguanas and other wildlife in the road!  You also might come across someone simply riding their horse down the highway.  All in all, I found it rather uncomplicated to drive there.
Road conditions in Puerto Rico can also be a bit more challenging than the continental US.  There may not be guardrails, roads may not have markings, and there may be unmaintained potholes.  Just keep your eye out and use caution.
Safety tips for traveling by car in Aguadilla and Puerto Rico
When traveling by car in Aguadilla and Puerto Rico, it's important to take safety precautions. Here are some tips to keep in mind:
1. Make sure your car is in good condition. Before you leave, check the brakes, tires, oil, and other essential components of your car to make sure they are up to date and in proper working order.
2. Have an emergency kit in your car. This should include a first aid kit, a flashlight, a knife, a map, extra food and water, and any other items you deem necessary for a safe journey.
3. Drive defensively. Be aware of your surroundings and anticipate the actions of other drivers. Be prepared to react to unexpected events and always give yourself extra time and space to safely react.
4. Be aware of your surroundings. Pay attention to the environment, especially at night. Be aware of any suspicious vehicles or persons, and be sure to avoid areas that look unsafe.
5. Obey all traffic laws. Failure to do so may result in fines and could put you in danger.
6. Have a cell phone or some form of communication. In case of an emergency, it's important to have a way to contact the authorities.
7. Be familiar with the roads. If you're unfamiliar with the roads and highways, research the route you are taking beforehand and make sure you know where you're going.
8. Don't drive while tired. Driving while tired can impair your judgment and reaction time, increasing the risk of an accident.
9. Don't drink and drive. Drinking and driving is illegal and can put you and others in danger.
Tips for finding the best rental car deals:
Finding the best rental car deals requires careful consideration of a few key factors. First, it is important to choose the right car for your needs. Consider the size, make and model of the car, as well as any additional amenities, such as GPS navigation, that you may need. Then, you should think about the time of year you need to rent the car. For instance, the summer months may be more expensive than the winter months. You should also compare deals from different car rental companies, as well as deals from airport or off-site locations. Taking the time to shop around can save you a lot of money.
Finally, it is important to consider the location of the rental car. If you are traveling to a destination that is close to the airport, booking a car at the airport location may be the most convenient option. However, if you are traveling to a destination that is farther away, it may be better to rent a car at an off-site location, as these usually have lower rates than airport locations. Taking the time to compare rates and locations can help you find the best deal for your budget.